Find the regular look of your phone monotonous? Want to Spice it up with a personal assistant? Choose the best Android Launcher that can let you personalize the home screen and simultaneously improve the phone functionality. Android launchers are also called home screen replacement applications. Fundamentally, they modify the software design and create a new look without making any permanent changes.
Do they consume a lot of ROM?
Certainly not; the best Android launchers 2020 have been known to consume very little space and add a lot of functionality to your device. They give a robust look without creating any memory shortage at all. You can easily download the launcher from the third party resource or Google Play and improve the overall phone appearance without buying a new one.
List of best Android launchers 2020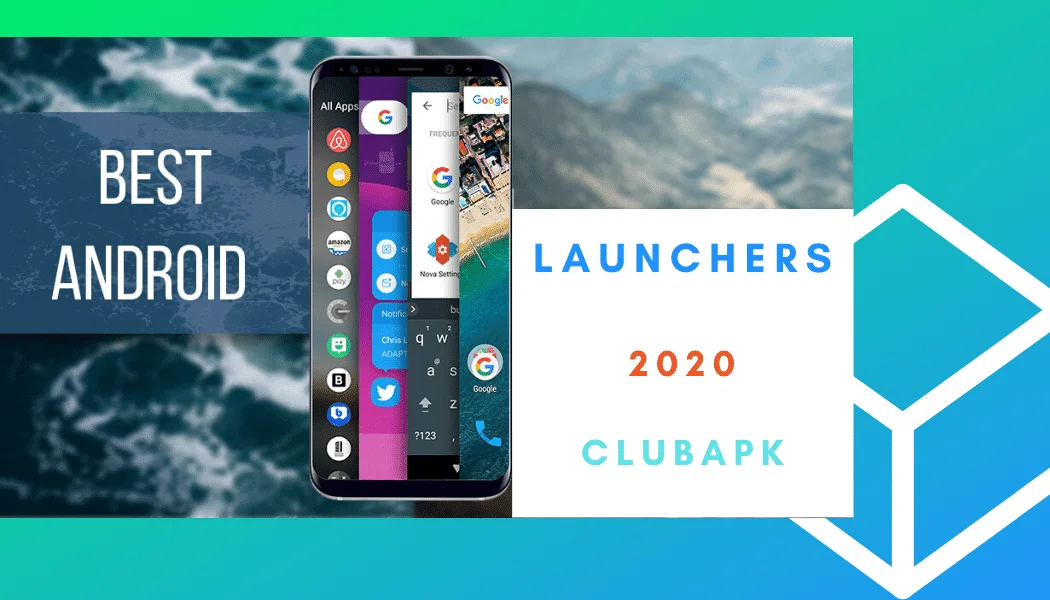 Evie launcher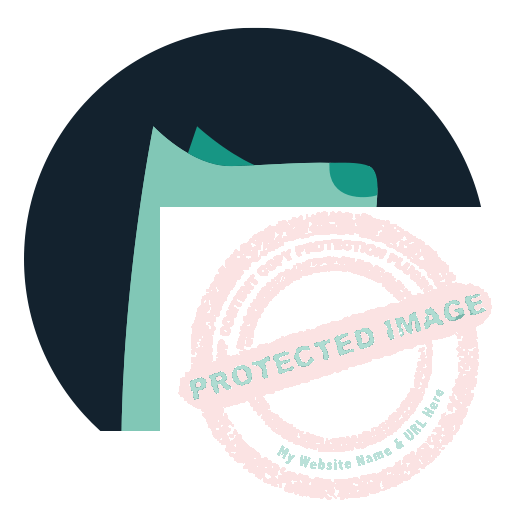 If you have been looking forward to having a simple, user-friendly launcher as a replacement for your smartphone's natural look, choose Evie launcher that has excellent features ahead. It is one of the fastest android launchers.
You can expect the Evie launcher to provide more speed to your Android device. It's a smart option that you can choose. The latest Android launcher supports duck go, bing, and multiple other search engines. You can frequently get updates for a better package of features.
Quick and responsive features
Android notifications
Combine all the applications in one place.
Cool Q launcher
Cool Q launcher is another powerful option for styling your Android 10 operating system. With a crisp collection of wallpapers and beautiful themes, you can easily upgrade your device's look using this.
Choose the hide application option with a password.
Online themes and wallpapers free
People who want something different from the Android launchers can go for a fresh q option as it has a beautiful collection of items and wallpapers. The attractive tri color mode and battery saver feature are sure to keep you happy with your smartphone's performance.
CPL launcher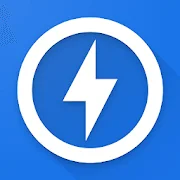 The simple pixel launcher comes with in-depth customization features and exceptional smoothness.
Pixel widget and pixel inspired appearance.
Super smooth and lightweight launcher
Animation and notifications options
Nova Launcher
Perhaps one of the most famous Android launchers available on the Google Play store is Nova Launcher. It provides a lightning fast speed and unbeatable customization features. It is a versatile home screen renovation tool with regular updates and adds elements from time to time. Nova Launcher is said to be the best free launcher for android with huge customizable features.
Provide exceptional look to the home screen with night mode and dark theme
Create customized folders for Ultra organized appearance
 comes with 1000 icons and themes
The legendary launcher has always dominated the Android launchers with its simple and convenient features. You can now get a phone look that has a lot of Grace in it. The unique and stable launcher has a beautiful appearance altogether. It provides a revamped appearance through the settings options. The latest updates added to the Nova Launcher keeps getting your phone better and better always.
Microsoft launcher
What about having a launcher that can interact with Cortana, portray news and let you generate notes? Microsoft launcher is one of the best options for enjoying a better screen appearance with a handsome amount of customization.
It allows you to have a quick glimpse of the calendar, docs, contacts, events, and much more.
It helps you to hide applications without using the complicated protection pin.
Automatic wallpaper changes taking place
Being one of the most elegant Android launchers of 2020, Microsoft launcher can customize the home screen with a better appearance and personalized feed. It is indeed the best option for Android users who want a trustworthy option for their smartphones.
Shade launcher
An ideal Android launcher is one that provides neat and customizable features. Shade launcher is backed with some of the coolest features that you would love to enjoy. It has unique options and features that always bring joy to the users after installation.
Unique themes with midnight and sunrise appearance.
Widgets on the first page with the latest notifications
Latest categories of features
The highly featured Android launcher for 2020 grants permission to access your device's home screen and basic applications. The feature rich application regularly updates the look with great customization features. It is light in weight app and does not require much space on your device. The installation process is not complicated, and there is nothing to do with the phone warranty. Shade launcher is a simple application that you need to install to enjoy better effects on your phone's home screen.
Lawnchair launcher
Although Android smartphone has plenty of launchers in 2020, many of them have some of the other amounts of backdrops. Talking about the lawn chair Android launcher, it is 100% unique and user-friendly. Some of the most commendable features of the application include user-friendliness, a free collection of themes, and easy download.
The third party launcher has many customizable features that include an icon size grid, notification dots, and multiple settings options. The dark theme support integration is something that you should not miss.
People who need a visual aid can go for a bald phone open-source launcher with bigger icons and better functioning. You can customize the home screen based on your preference. There are no particular developers to claim for the Android launcher, but the experience you will receive through this is pure and binge worthy. The application might ask for certain permissions during the beginning, but that would not create any harm to your device. The launcher is only available at the F – droid store.
Yandex launcher
The configurable features and a wide collection of wallpapers will definitely make your Android screen more attractive and beautiful. You can add your favorite magazines and newspapers in the news feed section of the best Android launcher 2020. One Tap Boost feature automatically removes unnecessary applications that are being processed in the background. Further, the quick search option looks forward to the relevant applications and contacts online.
 exclusive collection of wallpapers
Clock and weather widget for forecasting the current temperature
Quick Search for time saving
Creating simple designs and enjoying custom gestures is always impressive. The adaptive launcher has a relevant method to work. It can provide a new setup with the best of experience altogether. Although you cannot change your phone's hardware through the Android launcher, the basic replacements can be made to the workability with the high end features of the app.
Ceri launcher
Fast, clean, and clutter free Android launcher have all the options that you need. It comes with a honeycomb icon layout and a super smooth scrolling feature. You would love to enjoy using your old smartphone because of the all new look it gets.
Exceptional smooth appearance
Grade honeycomb layout
Shows all your applications
You can work upon wallpapers, icon packs and add a new touch to your device's existing design. In fact, managing more applications and fitting them into the smartphone's home screen is a great part of using the Yandex launcher.
The biggest advantage of being an Android user is the ability to upgrade and apply customization options. Ensure that you grab the opportunity in the best possible way by downloading the Yandex launcher as one of the best options for touch screen Android smartphones. Better workability, improved appearance and faster seed are just a few reasons for having the best Android launcher at your disposal. Apart from this, that is more functionality, added security, and other benefits for sure.
Poco launcher
The open source lightweight launcher is again a good option to keep your needs satisfied. When you think of replacing the smartphone just because of its monotonous appearance, immediately download the Poco launcher for Android and enjoy a better appearance.
Lightweight launcher
Beautiful themes and wallpaper collection
Customizable dark mode
Double-tap phone lock screen feature
People are sure to love the streamlined and impeccable presentation received through the Poco launcher. The interesting application doesn't compromise the device's performance and grants you access to a large number of themes that can easily become a part of the main screen of your phone. The advanced features include multi touch gestures and transition effects.
Total launcher
You will love the total launcher that eliminates the Boring appearance of the home screen and lets you experiment much with your smartphone. After downloading the best Android launcher 2020, you will find that your smartphone is more functional than you could imagine.
Home screen with beautiful themes
Endless customisation options
Action Launcher
All pixel launcher has unique colour designs and features that no other application has.
Google Discover integration
Customizable dock
Inbuilt weather widget
The quick theme, quick page, quick and quick draw ensure you don't have to wait for customizing your device's appearance. The robust gesture control features provide more usefulness to your device. The quick support features from the launcher are complicated, and you can jump from one option to another very easily. Action Launcher also comes with theme building power that is incredibly quick and manageable.
The multi-dynamic Android launcher is also about providing a clever graphical appearance to your device. It is one of the fastest ways to change your smartphone's basics and ensure that you manage the images in the best possible way.
Smart Launcher 5 Pro APK
Smart Launcher 5 Pro is a wonderful application that you need to download at least once on your Android smartphone. It requires an amount of hard work to exaggerate the overall appearance of your device. With plenty of wallpapers, icons, and customization options, you would love to swipe up and add a new look to the phone's home screen.
You can automatically alter the themes and colors of the device.
Convenient to be used with one hand.
Applications are automatically clubbed into categories.
You can protect the applications using a secret pin.
The lightweight Android launcher 2020 has been developed to provide a customized appearance to outdated gadgets. During the initial setup process, you will be required to choose certain default applications that you use frequently. The Ultra immersive mode of the Android launcher provides more navigation to the home screen. The ambient theme allows you to change the wallpaper, whereas the gesture support feature lets you unlock the application's pro version.
Google Now launcher
Google always provides the best solutions for Android smartphone owners. Recently, Google Now launcher has been invented to give you a truly immersive experience. The application Works By swiping right towards the home screen and designing the appearance conveniently. It comes with a smooth app draw and works efficiently.
The fastest launcher provides absolute control through a variety of choices available. You can give a gradient or backdrop appearance to the smartphone.
Ambient appearance
Deep dark theme
Applications clubbed together
Give a new look to the desktop icons.
ASAP launcher
The grouped set of widgets, icons, and applications help you to manage the smartphone more conveniently than you did before. You can customize the device beautifully with the simple layout of the ASAP launcher.
Dark mode with different themes and colors.
 Quick setting panel
The application is not flashy or Snappy but has many great features. Millions of Android owners have acquired it with definite features. The option is available in ASAP launcher, short to keep you a must for several months and weeks.
Apex Launcher
Despite having a couple of drawbacks, the Apex launcher is a good option for renovating your old smartphone device's appearance. The easy download process for Apex launcher provides a simple and clean appearance.
The visually stunning appearance of your device doesn't require any payment to give that special look. The best option for optimizing your device has nine customizable home screens altogether. The app draw works according to the installation date and title. You can download the pro version for more powerful features at a payment of $ 3.99.
Niagara launcher
The launcher combines all the applications in a list and helps you to search them alphabetically. You won't believe that the launcher can let you do so many things with its features.
The clutter free application resembles quite a lot with Evie. It has unprecedented options and fast workability. The main motive is to keep the performance of your phone maintained by decluttering it regularly. Even if you have a lower end device, choosing Niagara launcher is a good option.
27 – ap 15 launcher
All the applications available on your smartphone are categorized according to the exact proportion of time you spend with them. One of the most interesting and intelligent Android launchers comes with advanced color options.
27 – ap 15 launcher is about beautifying the appearance of the phone and making life easy. With several benefits received through the application, you will enjoy the instant installation of the themes and wallpapers. There are additional features that can appeal to new and old users equally.
ADW launcher
The Google Play Store is the best option from where you can have some exceptional Android launchers. 2D animation customization is generally not available in Android launchers so easily. However, the ADW launcher is meant to give a different experience with the finest specifications available for free.
A stable, easy, and fast Android launcher has a user interface with a whole stock of features. The application supports unique designs and works dynamically on any Android handset. You can access app draw, shortcuts, animations, and tons of other features. you can also modify the widgets and keep adding a new look to your Android device, choosing ADW as the default launcher.
Mint launcher
Designed by Xiaomi, the mint launcher is one of the best options for lower end phones. It has Limited functionalities but a solid appearance. The lightweight launcher does not require as much space and provides a sufficient amount of customization options to the outdated or latest Android device you have.
Less phone – distraction
If you have been trying to keep your Android device customized to have a peaceful life, choose less phone as one of the best Android launchers of 2020. It lets you do things that normal smartphone devices disallow. You can save a lot of battery by customizing the background appearance and notification.
Aio launcher
If you want to discover your Android smartphone's entire capability at once, download the Air launcher right away. The home screen of your Android will display a lot more features than the normal. The voice recording and newsfeed features of the application are simply exceptional.
If you want your phone to give the feel of accessing it all the time, choose the AiO launcher with amazing features and unique performance. Earlier released in 2017, the application has more than 1 million downloads. You can enjoy the free version and choose to subscribe to the paid features for $1.99 only.
Lightning launcher
Fast, high speed, and built-in features of the lightning launcher can upgrade your Android 2.2 smartphone with all the latest features. The built in perfect home screen provides a colorful and attractive finish to the regular smartphone screen.
Beautified and upgraded home screen appearance
Unique appearance
Customizable features
As long as Android operating systems can change the home screen's appearance, you should never take a backseat in doing so. Choose a lightning launcher that has a few extra perks and features combined. You will enjoy the power settings and several numbers of options available in the application. Almost every part of your smartphone can be customized using the lightning launcher that converts the basic home screen into a beautiful one.
The long press options can manipulate the applications by moving and resizing them. Also, if you have been planning to pin a particular item permanently, the user friendly launcher has got provisions for that as well. You will immediately realize that all the similar application has been clubbed together and there is no need for extra time expenditure in understanding the fundamentals of the great launcher.
Solo launcher
Clean and colorful launcher with a shuffle button to change the wallpaper appearance with just a single tab. Lately, people who have been using Nova and Apex launcher might not know about the Solo launcher at all. You should know that the user friendly option for Android owners comes with a customizable screen having large features. The application takes around 90 MB of your RAM space and acquires a little more space with more features added.
You can try some of the most innovative themes and choose to put them as your phone's default appearance. The dedicated wallpaper base is something that you should not miss no matter what. The transition effects modify the icon text, font style, and labeling. Explore the launcher by downloading it and enjoy uncountable features for free.
GO Launcher
The unparalleled Android launcher has over 10,000 mobile themes and free HD wallpapers. You can choose amongst animated themes, Cartoons, wallpapers, and much more. The application works on the 3D engine and upkeeps the performance of your smartphone. It is a worthwhile option to be downloaded for Android tablets and handsets that need an innovative look.
3D effects
animation effects
Routine updates
app lock feature
 Final words
As we complete the list of best Android launchers 2020, you can try any of them and enjoy a complete package of free features. As of now, each day, the Google Play Store is coming up with some of the Other kinds of unique Android launchers that include cohesive and overwhelming teams. Download any one of them and get a dazzling home screen with an endless amount of customization options.